Wire-o Wall Calendars, A2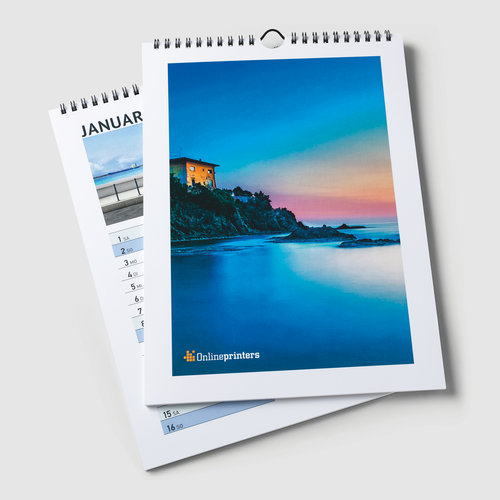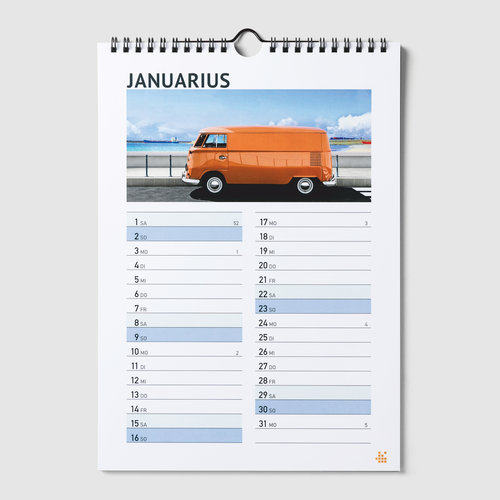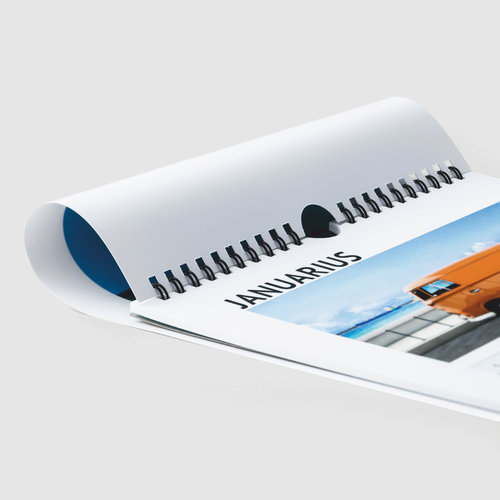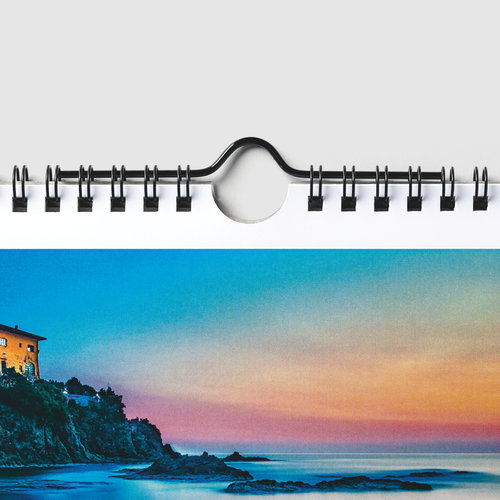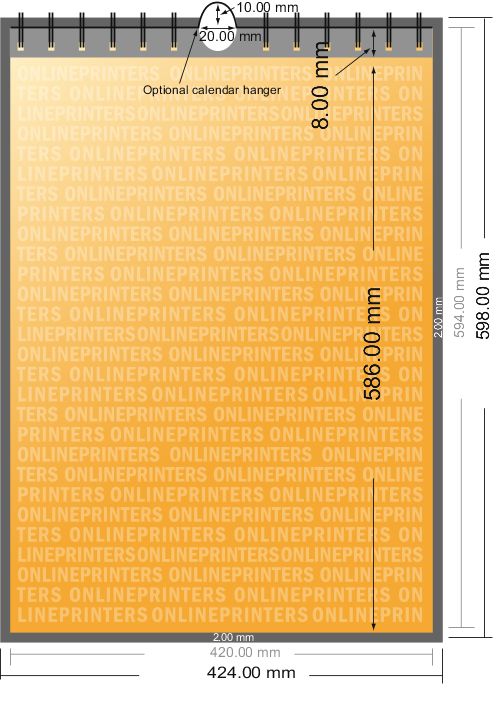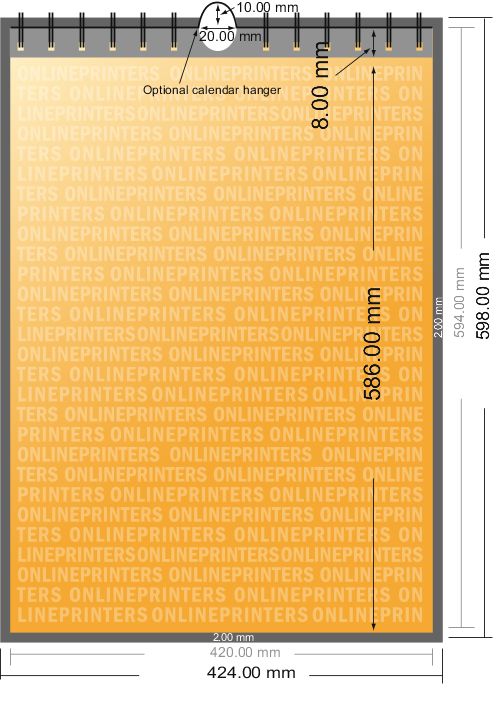 Artwork information Wire-o Wall Calendars, A2
Product details
Single-sided colour print (4/0) back blank
Incl. blank grey cardboard back
In order to protect the cover page during the finishing process and delivery, the back page is flipped around so that it is the first page. Just flip it back around to revert the book to its intended order.
Choose between 170 gsm, 250 gsm art print paper and 250 gsm offset paper
Available with 13 or 14 sheets (additional cover page only, or cover and one additional page)
You can choose between a white, black or silver spiral binding
Wire-o binding at the top according to text direction
Printed in high-quality printing technology.
Wire-O-binding with calendar hanger (incl. thumb punch)
Depending on the size, portrait or landscape format is possible/available.