Event Tickets, A6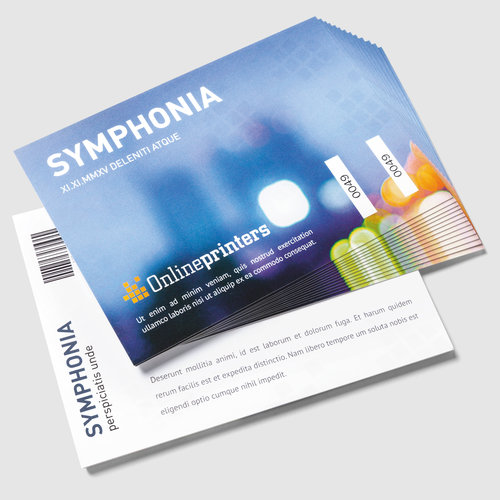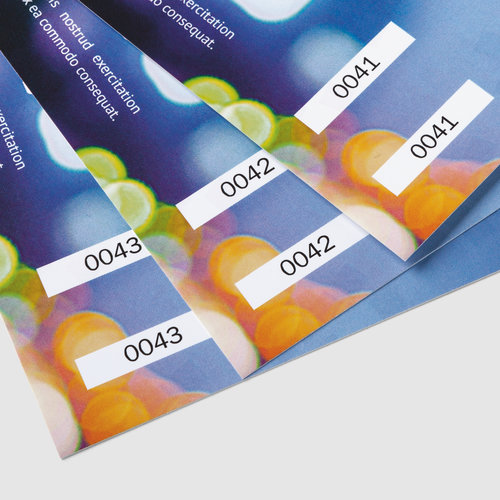 Related products
Event Tickets, A6
Similar products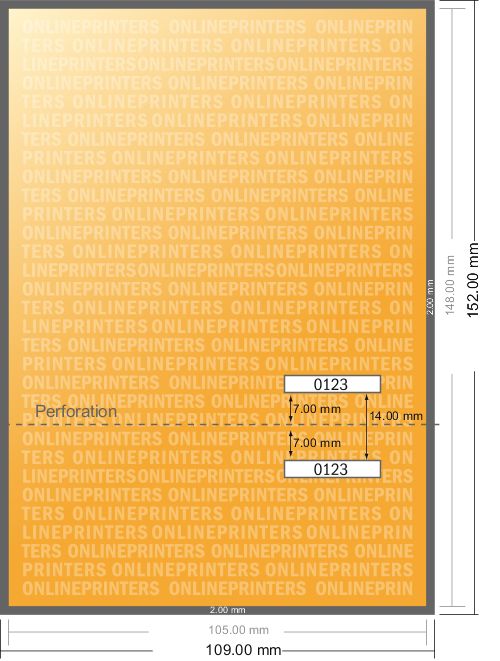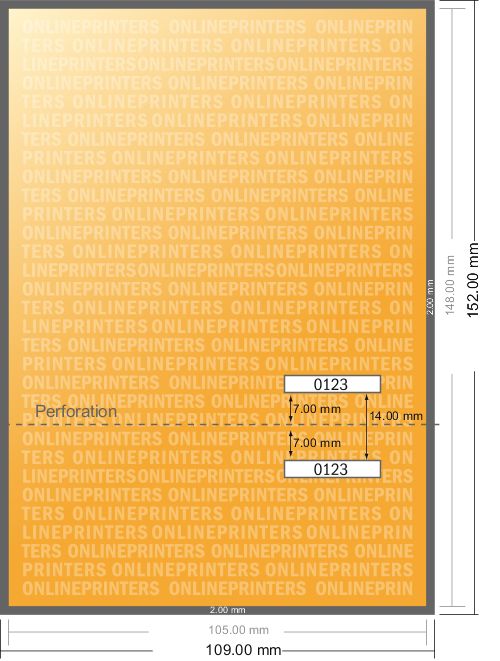 Artwork information Event Tickets, A6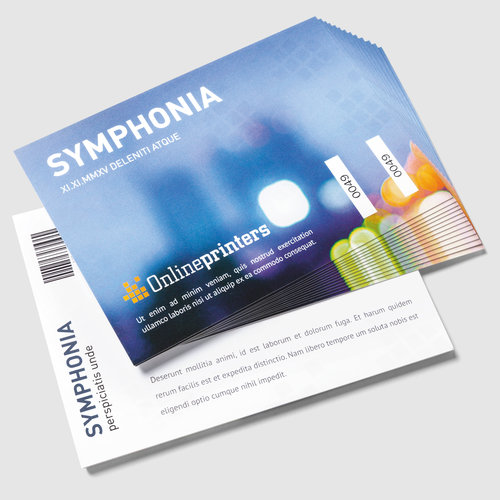 Product details
Double-sided colour print (4/4)
Optional numbering 6-digits (no letters or special characters) and/or perforation (multiple perforations are possible)
Any position of the numbers and perforations
Horizontal or vertical alignment of the numbers and perforations as desired
Numbering area min. 24 x 6 mm. Numbering font size: 12 pt. Numbering colour: black.
Numbering is only possible on one side
Vertical spacing between number and perforation: min. 7 mm, between 2 numbers: min. 14 mm.
Allow for a margin of at least 5 mm between the edge of the product and the numbering area.
optionally glued into pads of 50 tickets
the optional glue strip is positioned on the left in read direction
300 gsm, 250 gsm or 170 gsm art print paper matt
printed products on recycled paper are carbon neutral at no extra cost - learn more .
In addition to your artwork files, please upload a view file to illustrate the numbering positions (example: "view_only_.pdf").

Specify the start number of the consecutive numbering in this view file if applicable. If you do not specify a start number, the numbering will begin with 000001.