Trodat Self-inking Stamp Professional, round, 4.5 cm diameter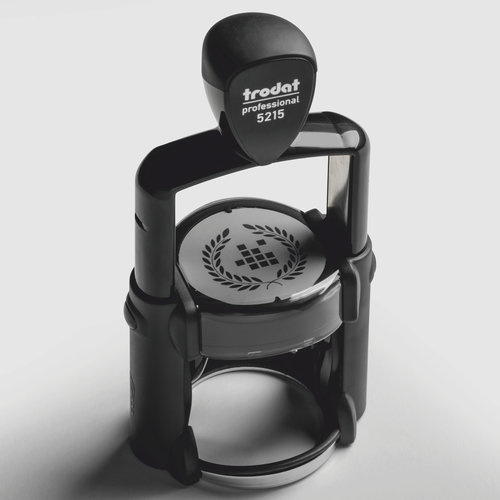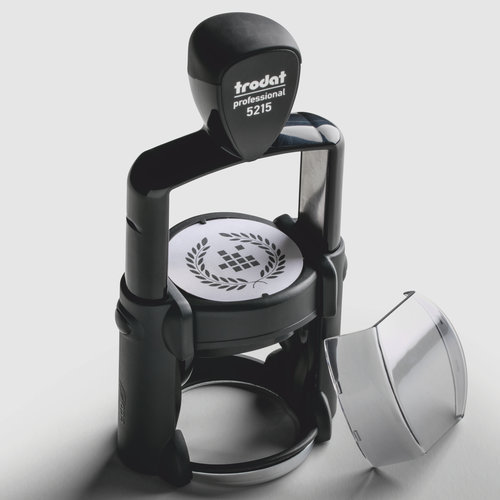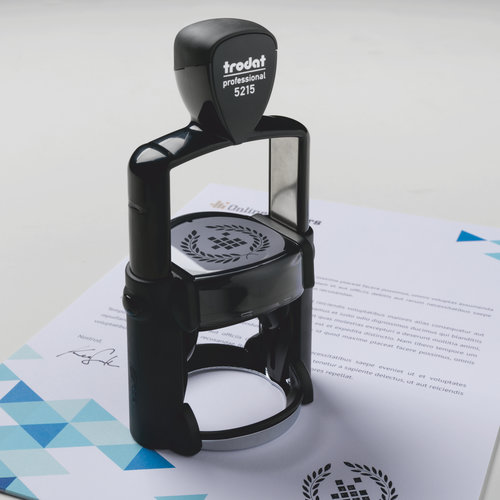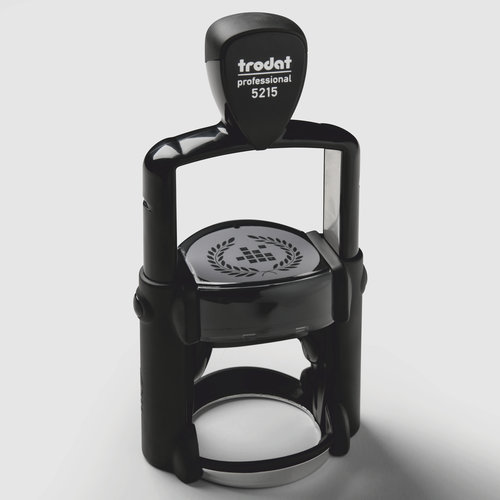 Related products
Trodat Self-inking Stamp Professional, round, 4.5 cm diameter
Similar products
Artwork information Trodat Self-inking Stamp Professional, round, 4.5 cm diameter
Data format: 4.50 x 4.50 cm
Trimmed size: 4.50 x 4.50 cm
Texts, objects and graphs must be created in 100 % black, no grey scales
Do not use any effects such as shadows, gradations, grids, Transparencies etc.
Resolution min. 600 dpi
Font size min. 7 pt, thinnest font line 0.2 mm
Preferably use sans-serif Fonts, e.g. Arial, Verdana, Helvetica etc.
Minimum 1 mm distance from the motif to the edge of the final format
Line thickness min. 1 pt (0.2 mm)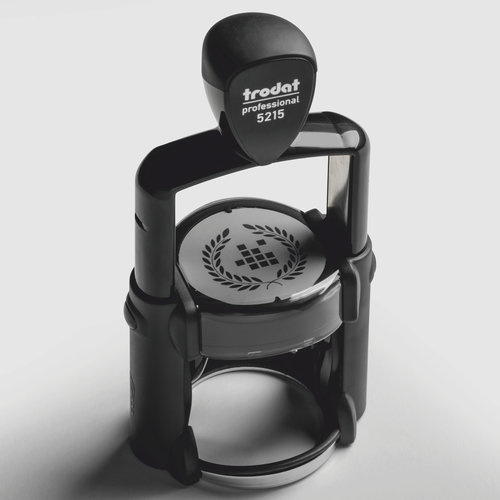 Product details
Single-sided monochrome print (1/0) back blank
Trodat Professional 5215
First carbon-neutral stamp!
The Professional series is an ideal combination of modern design and extremely robust technology.
Developed according to the specifications of "heavy stampers"
You receive a complete stamp, incl. stamp pad and stamp plate.
Various stamp pads are available in the optional colours black, red, blue or green.
Select from various sizes of stamps, from rectangular to round.
High stability and durability guaranteed