Pocket Calendars, 8.5 x 5.5 cm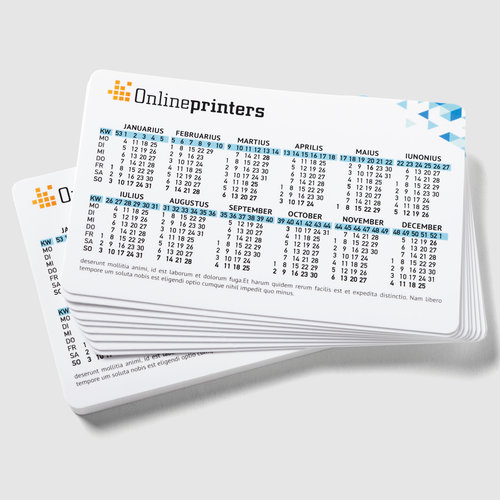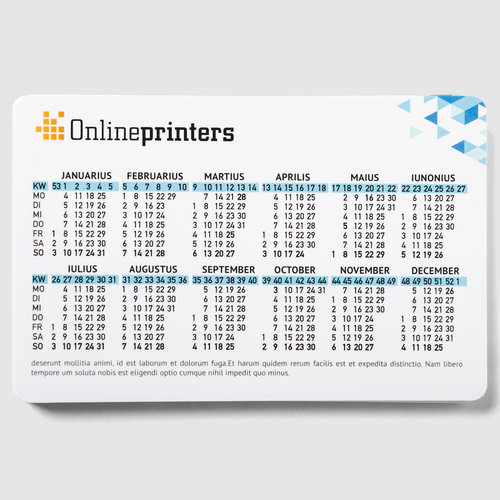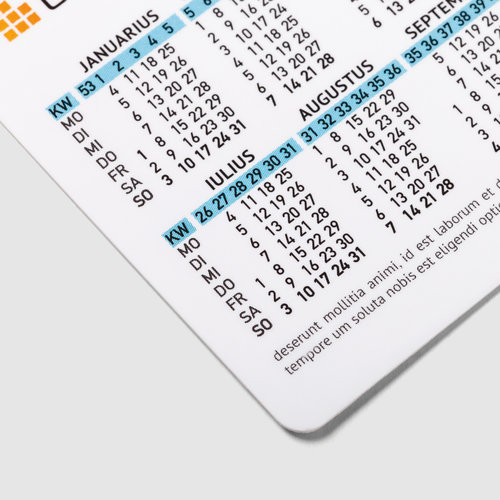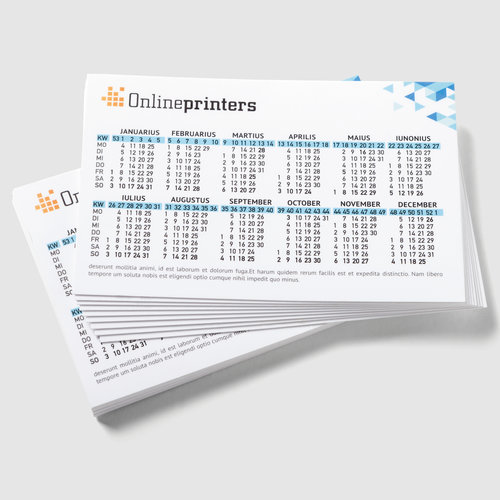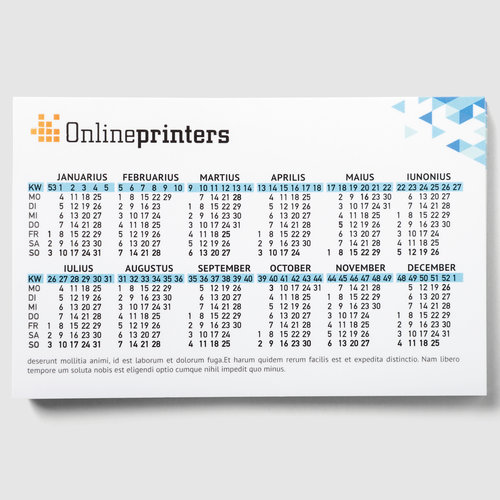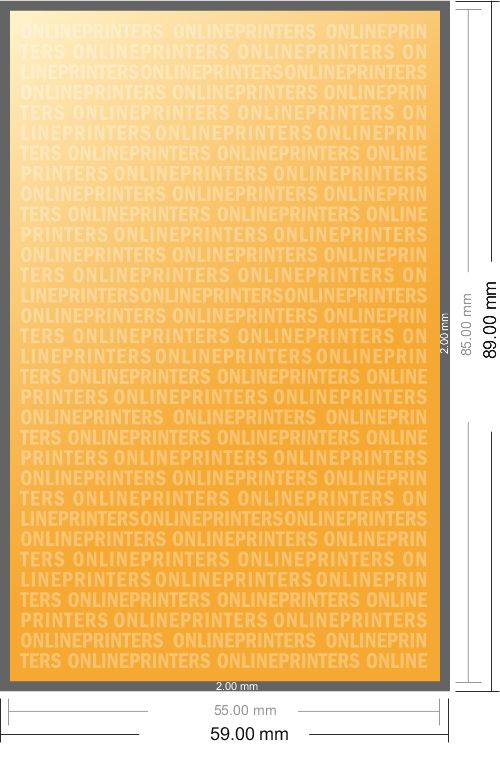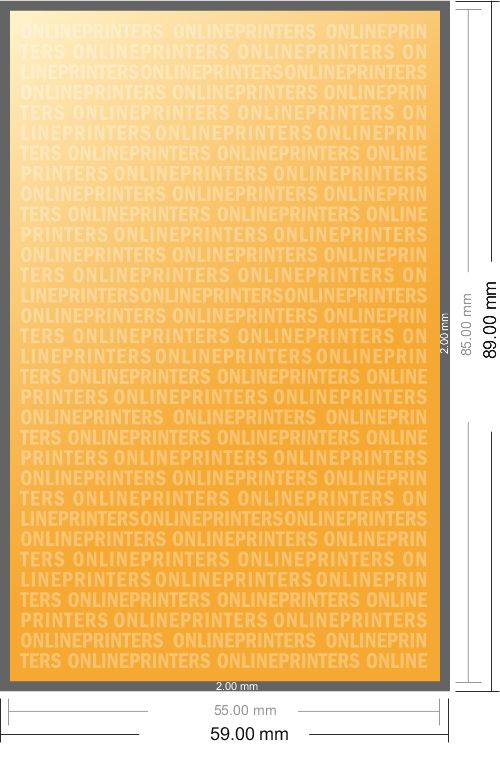 Artwork information Pocket Calendars, 8.5 x 5.5 cm
Data format (incl. 2.00 mm bleed): 5.90 x 8.90 cm
Trimmed size: 5.50 x 8.50 cm
Resolution at least 300 dpi for an original image size of.
Include a surrounding trim of 2 mm, important information should be at least 4 mm from the edge of the final format size
Fonts must be completely imbedded or converted to curves.
colour mode CMYK, FOGRA51 (PSO coated v3) for coated paper, FOGRA52 (PSO uncoated v3 FOGRA52) for uncoated paper
Maximum colour application of 300%
We will not check for spelling and/or typographical errors.
Please pay attention to the reading direction when creating your print files
We will not check for overprint settings.
Transparencies created with CorelDRAW must be reduced.
Comments will be deleted and not printed.
Form field content will be printed.
Please consult the data sheet when creating your print files.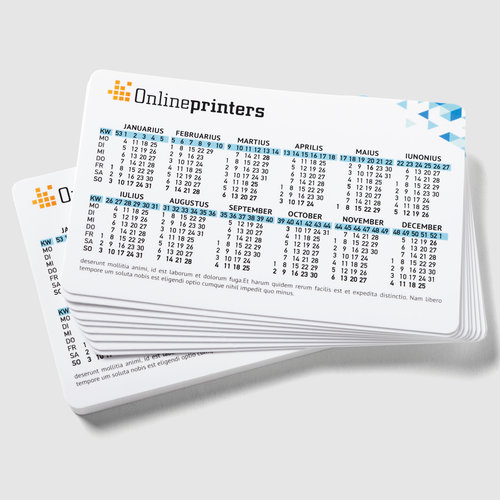 Product details
Double-sided colour print (4/4)
400 gsm art print paper matt
Best possible surface protection due to double-sided film lamination
Choose between matt or glossy finish
Brilliant colour reproduction and high print quality through Process Standard Offset
Optionally with rounded corners, it is a classic advertising tool and a popular give-away, which is gladly accepted
The print files for both the front and the back side have to be provided by the customer/client.