Hanging acrylic sneeze guard, Free format selection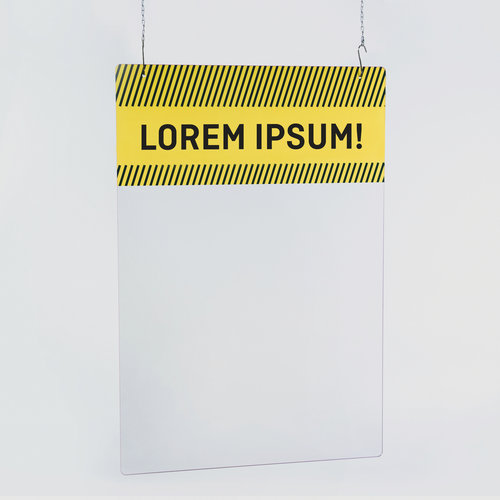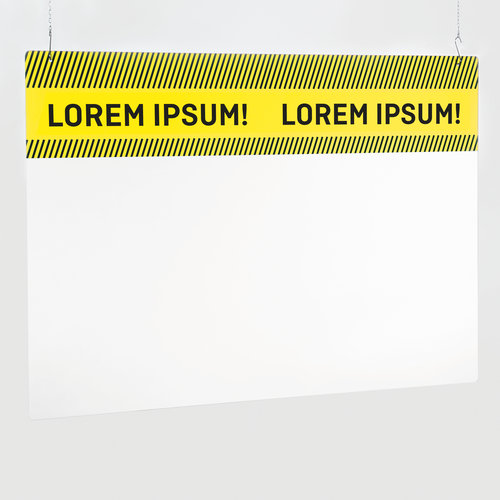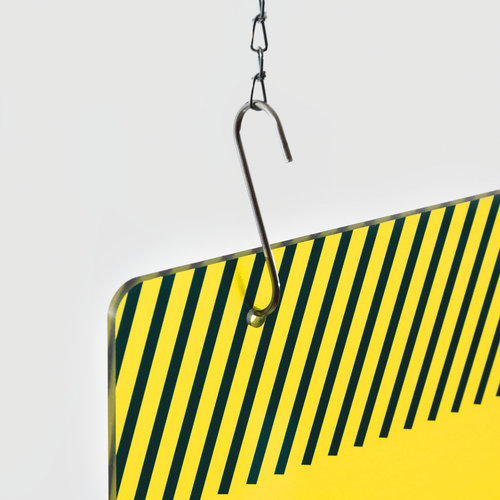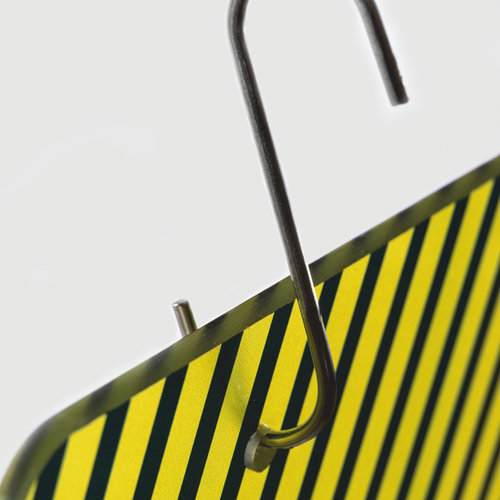 Artwork information Hanging acrylic sneeze guard, Free format selection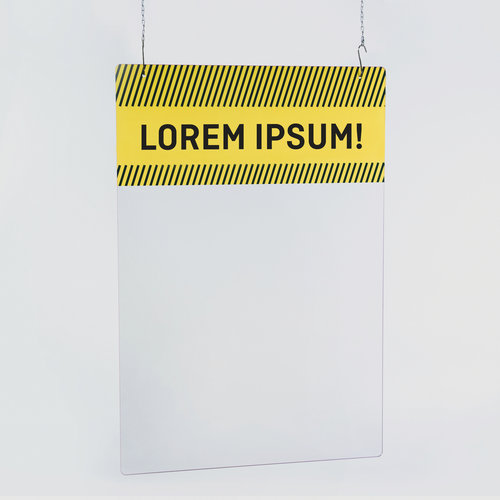 Product details
Single-sided colour print (4/0) back blank
Thanks to the pre-drilled corner holes and supplied chains, the acrylic sheets are easy to mount.
two pre-drilled corner holes with a diameter of 0.6 cm
position of pre-drilled corner holes: 2 cm from the top and 5 cm from the side edge
including 2 steel knotted link chains (material thickness: 0.1 cm) with fastening hooks
provided with rounded corners (1 cm)
The sheets are partially reverse printed with UV inks in top digital printing technology. The printed areas are not backed up in white so they stay clear. Colour deviations are possible depending on the incidence of light.
Note: Do not print all over the acrylic sheet to be able to see through it.
Fair price: Prices are calculated exact to the centimetre