Beer Mat, round, 10.3 cm diameter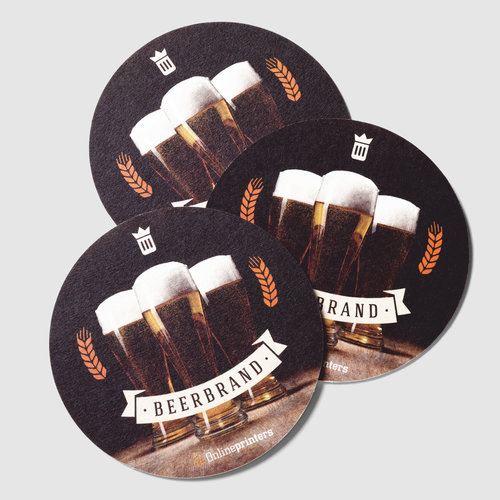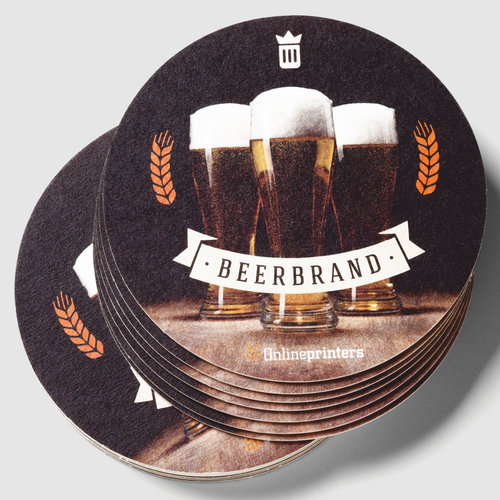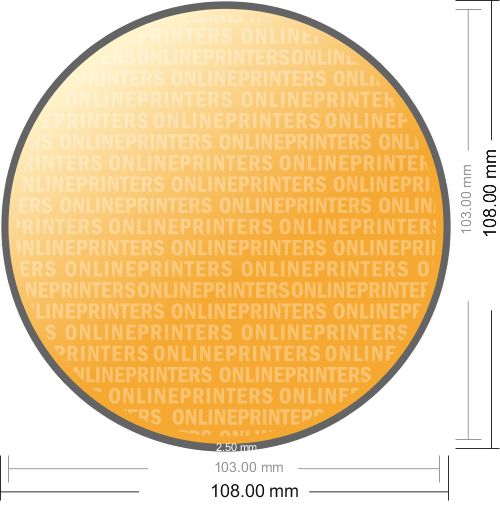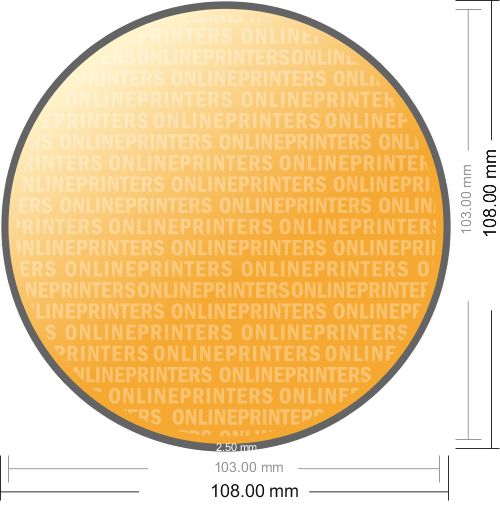 Artwork information Beer Mat, round, 10.3 cm diameter
Data format (incl. 2.50 mm bleed): 10.80 x 10.80 cm
Trimmed size: 10.30 x 10.30 cm
Resolution at least 300 dpi for an original image size of.
Include a surrounding trim of 2.5 mm, important information should be at least 4 mm from the edge of the final format size
Fonts must be completely imbedded or converted to curves.
colour mode CMYK as with FOGRA52 (PSO Uncoated v3 FOGRA52)
colour application should not exceed 240%
All black elements must be created in 100 % K (black) exclusively to avoid registration mismatches in the print result.
We will not check for spelling and/or typographical errors.
We will not check for overprint settings.
Transparencies created with CorelDRAW must be reduced.
Comments will be deleted and not printed.
Form field content will be printed.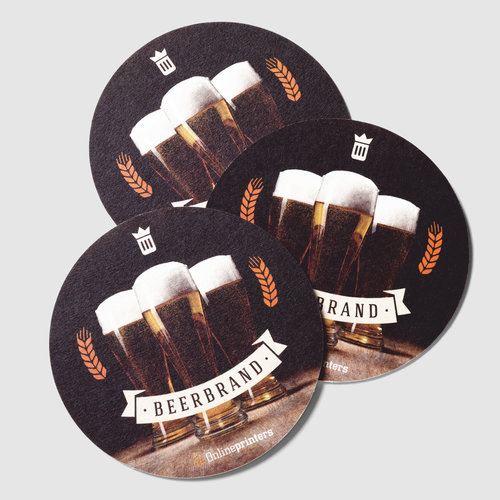 Product details
Single-sided colour print (4/0) back blank
The classic advertising medium in the catering & hospitality business, produced in high-quality offset printing.
The print substrate is made up of bright white paper with 1.4 mm thickness.
Die-cut and in packed in units of 100, shrink-wrapped
The corner radius on square beer mats is 12 mm