In order to increase the protection of your personal data we make use of the so-called "secure-cookies" on relevant underpages.
Please make sure that your browser enables cookies.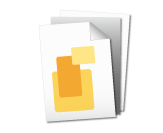 Choose a nice holiday picture or family picture printed on canvas as a special gift for a very special person. Photo canvas is suitable for any occasion and for a variety of rooms and design ideas. A photo on canvas is particularly attractive as it shows that you are setting great store by making high-class gifts. Bring the gallery feeling into your home: Premium print on real artist's canvas! Because it is a natural material, canvas gives the print a warm and natural effect, and the lightfast colours ensure long durability.
| | | |
| --- | --- | --- |
| 4:3 digital format | WIDTH | HEIGHT |
| | | | |
| --- | --- | --- | --- |
| Stretcher Frame incl. print | 40 x 30 cm | 40.0 cm | 30.0 cm |
| | | | |
| --- | --- | --- | --- |
| Stretcher frame incl. print | 80 x 60 cm | 80.0 cm | 60.0 cm |
| | | | |
| --- | --- | --- | --- |
| Stretcher frame incl. print | 120 x 90 cm | 120.0 cm | 90.0 cm |
| | | | |
| --- | --- | --- | --- |
| Stretcher frame incl. print | 160 x 120 cm | 160.0 cm | 120.0 cm |
| | | | |
| --- | --- | --- | --- |
| Stretcher frame incl. print | 30 x 30 cm | 30.0 cm | 30.0 cm |
| | | | |
| --- | --- | --- | --- |
| Stretcher frame incl. print | 50 x 50 cm | 50.0 cm | 50.0 cm |
| | | | |
| --- | --- | --- | --- |
| Stretcher frame incl. print | 70 x 70 cm | 70.0 cm | 70.0 cm |
| | | | |
| --- | --- | --- | --- |
| Stretcher frame incl. print | 100 x 100 cm | 100.0 cm | 100.0 cm |
| | | |
| --- | --- | --- |
| 2:1 panoramic format | WIDTH | HEIGHT |
| | | | |
| --- | --- | --- | --- |
| Stretcher frame incl. print | 40 x 20 cm | 40.0 cm | 20.0 cm |
| | | | |
| --- | --- | --- | --- |
| Stretcher frame incl. print | 60 x 30 cm | 60.0 cm | 30.0 cm |
| | | | |
| --- | --- | --- | --- |
| Stretcher frame incl. print | 80 x 40 cm | 80.0 cm | 40.0 cm |
| | | | |
| --- | --- | --- | --- |
| Stretcher frame incl. print | 100 x 50 cm | 100.0 cm | 50.0 cm |
| | | | |
| --- | --- | --- | --- |
| Stretcher frame incl. print | 120 x 60 cm | 120.0 cm | 60.0 cm |
| | | | |
| --- | --- | --- | --- |
| Stretcher frame incl. print | 140 x 70 cm | 140.0 cm | 70.0 cm |
| | | | |
| --- | --- | --- | --- |
| Stretcher frame incl. print | 160 x 80 cm | 160.0 cm | 80.0 cm |
| | | | |
| --- | --- | --- | --- |
| Stretcher frame incl. print | 180 x 90 cm | 180.0 cm | 90.0 cm |
| | | | |
| --- | --- | --- | --- |
| Stretcher frame incl. print | 200 x 100 cm | 200.0 cm | 100.0 cm |
| | | |
| --- | --- | --- |
| 3:2 classic format | WIDTH | HEIGHT |
| | | | |
| --- | --- | --- | --- |
| Stretcher frame incl. print | 30 x 20 cm | 30.0 cm | 20.0 cm |
| | | | |
| --- | --- | --- | --- |
| Stretcher frame incl. print | 40 x 60 cm | 40.0 cm | 60.0 cm |
| | | | |
| --- | --- | --- | --- |
| Stretcher frame incl. print | 60 x 40 cm | 60.0 cm | 40.0 cm |
| | | | |
| --- | --- | --- | --- |
| Stretcher frame incl. print | 60 x 84 cm | 60.0 cm | 84.0 cm |
| | | | |
| --- | --- | --- | --- |
| Stretcher frame incl. print | 70 x 100 cm | 70.0 cm | 100.0 cm |
| | | | |
| --- | --- | --- | --- |
| Stretcher frame incl. print | 84 x 119 cm | 84.0 cm | 119.0 cm |
| | | | |
| --- | --- | --- | --- |
| Stretcher frame incl. print | 90 x 60 cm | 90.0 cm | 60.0 cm |
| | | | |
| --- | --- | --- | --- |
| Stretcher frame incl. print | 100 x 140 cm | 100.0 cm | 140.0 cm |
| | | | |
| --- | --- | --- | --- |
| Stretcher frame incl. print | 120 x 80 cm | 120.0 cm | 80.0 cm |
| | | | |
| --- | --- | --- | --- |
| Stretcher frame incl. print | 150 x 100 cm | 150.0 cm | 100.0 cm |